Malawi, it is a country in East Africa. The capital of Malawi is Lilongwe.
Total Area: 118,484 km?2;
Population: 18.62 million
Language: English
Malawi Map
The Great Rift Valley in East Africa crosses Malawi from north to south. In this deep valley lies Lake Malawi, Africa's third largest lake. The Shire flows from the southern end of the lake into the Zambezi River, 400 kilometers south of Mozambique. In the west, the country forms plateaus, usually between 2953 and 3937 feet (900 and 1200 m) above sea level. In the north, the Nyika highlands reach 2,600 m. east of the Shire, the land climbed to 1,600 m and finally reached the highest point in the country, the Zapite Peak near the border with Mozambique, at 3,003 m above sea level. At the southernmost point, the altitude is only slightly above sea level. Malawi's deepest point is here at the intersection of the Shire River with the Mozambique border and is 37 m long.
Lake Malawi Map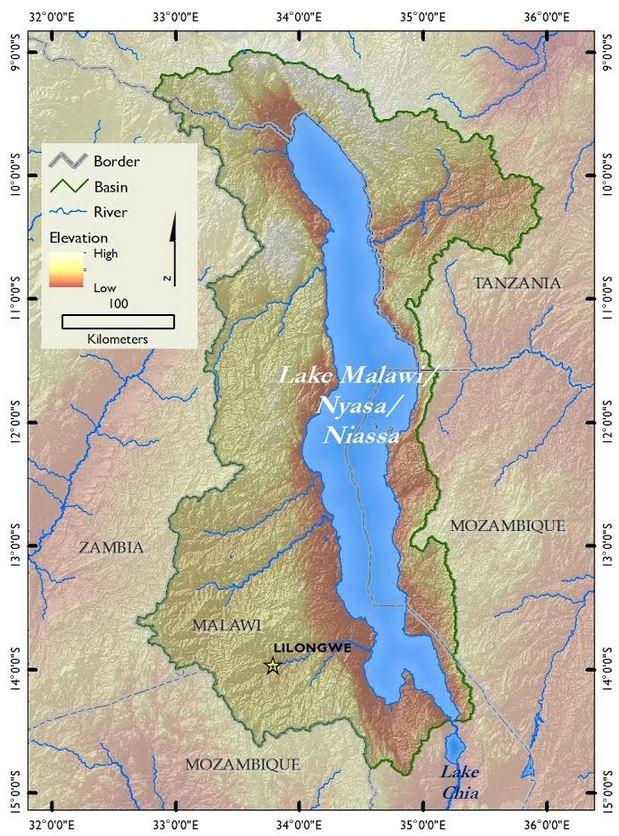 The Lake Malawi, located in a trough created by the Great Rift Valley in East Africa, is the most prominent feature on the Malawi map. It is the third largest lake on the African continent and accounts for 20% of Malawi's total area. It is also listed as the 12th largest freshwater lake in the world, and is reported to have the largest number of fish of all.
Political Map of Malawi
The political map of Malawi is a visual representation of the country. The country is a landlocked country and neighbor of Mozambique, Tanzania and Zambia. International borders are marked on the political map of Malawi by dotted lines.
Travel Information Map
Malawi is a land of lakes and plateaus bounded by the vast ridges of the Great Rift Valley in East Africa. The land is long and thin, with nyika lizards as rare as the land in Tanzania, Zambia and Mozambique. The most important geographical feature must be the long blue finger: the Lake Malawi. The Shire River is home to the most extensive wildlife and safari areas in Malawi. Lots of wetlands and wetlands, lush meadows and baobabs, this is a photo of the beautiful remote areas of East Africa. Numerous cabins provide easy access to the park. Hiking and motorized hunting tours show animals, from jungle elephants to laterally striped wolves, hyenas, impalas, sambar deer, baboons and more.