Georgia, the country of European and Asian exchange. Tbilisi is the capital of Georgia.
Total Area: 69,700 km?2;
Population: 3.717 million
Language: Georgian
Georgia Country Map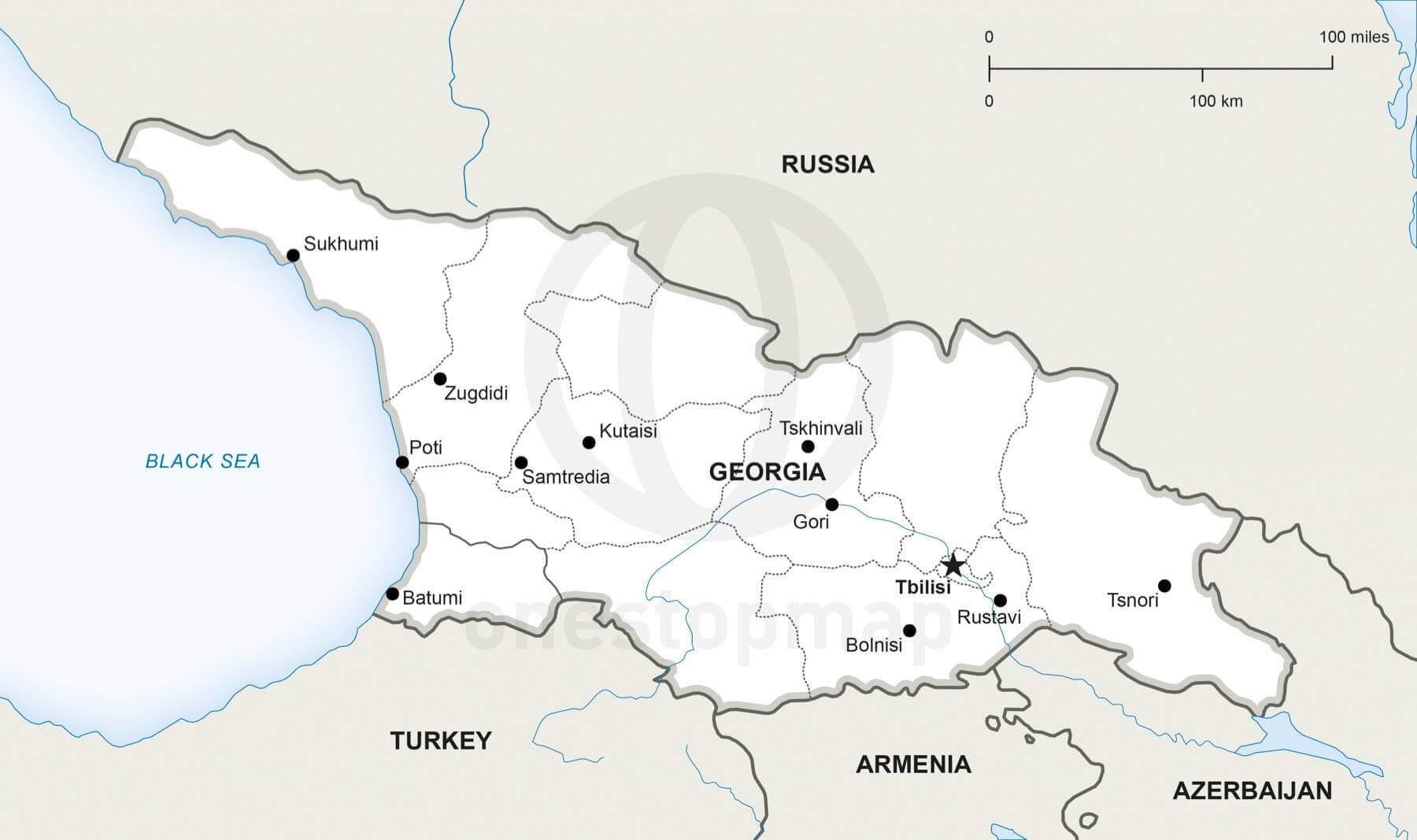 Georgia is a Eurasian country in the Caucasus, where many mountains are scattered. In the north, the Greater Caucasus borders Russia and, to the south, the Little Caucasus, which lies below the sea level in the Greater Caucasus. The highest peak in the country is the Shikara Mountains in the Greater Caucasus with a height of 5,068 meters. Other main peaks are the Yangka Mountain, the volcanic Kazbek Mountain and the Shota Rustaveli. There are many glaciers in the Caucasus in Georgia. Georgia's terrain covers about 40% of the forest in the countryside, alpine terrain, swamps and swamps. Other geographic features of Georgia include the Javakheti volcanic plateau, the volcanic highlands of southern Georgia, and the Krubera Caves, the deepest caves in the world. Some of the most important rivers in Georgia are the Rioni River and the Mt Kavari River.
Culture
Georgian culture is a strange, mysterious and ancient culture that goes back millennia. The elements of Anatolian, European, Persian, Arabic, Ottoman and Far Eastern cultures influenced Georgia's own ethnic identity and led to one of the most unique and hospitable cultures in the world. Georgian culture is known for tolerance and tolerance. Traditionally, the Georgians believe that guests are God's gifts, and the arrival of travelers will immediately show their hospitality.
Places to visit in Georgia
Ushguli is a collection of small villages in the Caucasus of Svaneti. Almost every visitor to Georgia will visit Tbilisi at some point, and although the city is so popular with travelers, it will not disappoint. Tbilisi is located in the charming old town on a steep cliff overlooking the beautiful landscape. Batumi, Georgia, offers incredibly modern architecture.