On Belize map, it is a Central American country bordered by Mexico to the north, the Caribbean to the east, and Guatemala to the west and south. It covers an area of 8,800 square miles and has a coastline that is 240 miles long. The population is 395,000. Belize was once British territory, but gained independence in 1981. The capital of Belize is Belmopan. The area of Belize is 22,965 square kilometers. The five biggest cities in Belize are Belize City, San Ignacio, Belmopan, Orange Walker and San Pedro.
Belize Map
Belize is divided into four major geographical areas, including the relatively low Mayan mountains in the south, with the exception of the narrow coastal plains that dominate. The northern lowlands and its many rivers and streams, flat and marshy coastal plains and almost countless coral reefs, islands and lagoons surround the Caribbean coast. More than 50% of the Belize area is covered by tropical rain forests separated by river networks, and the rivers are largely small. The largest and most important river is the Belize River berth, which stretches from the Guatemalan border to the Caribbean. The 175-mile stretch of Belize Coast is the Great Barrier Reef just off the Great Barrier Reef off the northeast coast of Australia, blended with hundreds of islands and large reefs. A blue hole is located 88 km east of Belize City, it extends over a depth of 300 m and is about 400 m deep. It is the entrance to the caves of the former Ice Age and is today one of the most popular dive sites in the world.
Language Used in Belize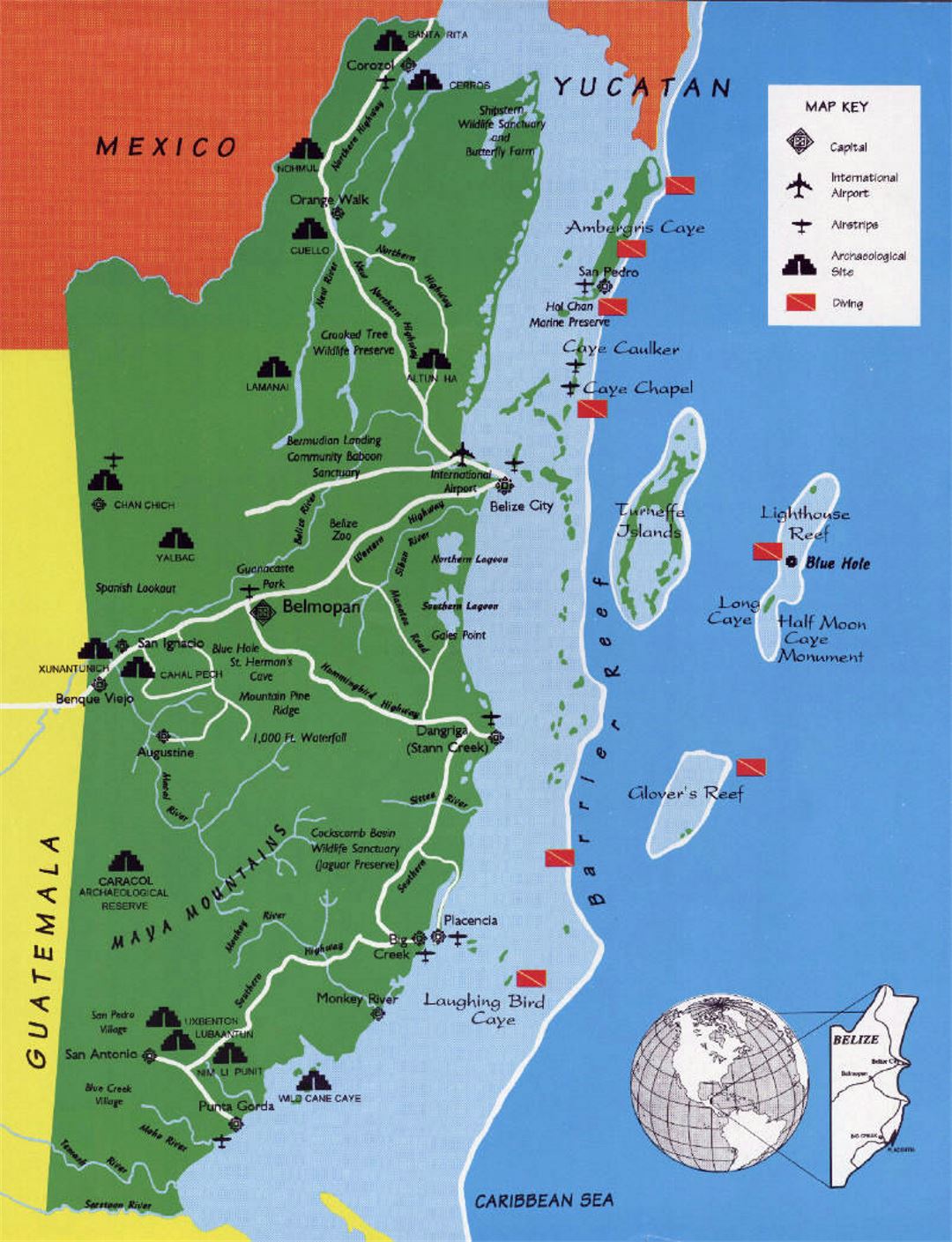 English is still the official language and is spoken by 62.9% of the population. The public school system, the government office and the news media are all run in English. Since English is also the main language in international business, the country has taken no steps to create a new official language with independence.